Manti Mountain ATV Run August 13-14, 2010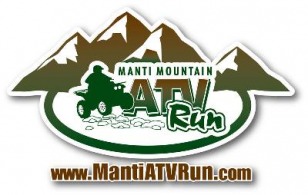 CLICK FOR MORE INFORMATION

The Arapeen OHV Trail System is one of the most scenic mountain trails in Utah. ATV/ UTV riders will see pristine vistas, courtesy of local guides, on intermediate and advanced trails. OHV trails run from an altitude of 5,600ft. to over 10,000 feet.
Guided ATV rides both days will be 40 miles and lunch will be provided. Prizes will be awarded at the Friday night Dinner and at the conclusion of the Poker Run on Saturday. Come tour the beautiful mountains of the Manti-LaSal National Forest!
August 13th- Sheep Trail Ride
7:00 AM – Cont. Breakfast and Registration at City Park
9:00 AM – Depart from City Park- head up the Canyon
12:00 PM – Lunch at 12-Mile Campground
4:30 PM – Return to City Park
6:00 PM – Barbecue Beef Dinner and Special Drawings
7:00 PM – ATV Parade & Music: Mary Kaye and Richard Lee Cody performing.

August 14th- Poker Run Trail Ride
7:00 AM – Cont. Breakfast and Registration at City Park
9:00 AM – Depart from City Park- head up the mountain
10:30 AM – Rest Stop at Jet Fox Reservoir
12:00 PM – Lunch at Duck Fork Reservoir
2:30 PM – Rest Stop at Jet Fox Reservoir
4:30 PM – Return to City Park for Poker-run Prizes