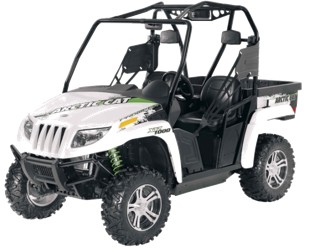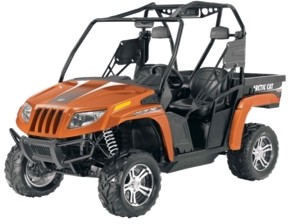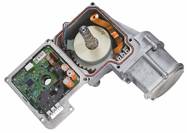 Advantages of the Arctic Cat Electronic Power Steering are:

Provides appropriate assist to the steering column through an electronic motor allowing steering assistance to the ATV before it even starts to move at idle.

Huge benefit to conserving the riders input energy when in 2wd, 4wd or 4wd lock.

The variable assist system is driven by an electronic control unit (ECU) that measures steering input force versus tire resistance and vehicle speed.

The Arctic Cat power steering ECU program is designed to maintain a light steering input effort, but maintains enough feel so you have a better understanding of what the tire contact patch is doing in relation to the terrain after sustained riding.

The system utilizes a sealed, brushless motor for longer life.
NEW GPS GOGGLES WITH 'HEAD'S UP' DISPLAY
www.ZEALOPTICS.COM/transcend/
A coming together of sports lens developer Zeal Optics and display innovator Recon Instruments has managed to successfully squeeze both GPS technology and head-mounted display into a set of goggles named Transcend. A tiny computer gathers information from a number of onboard sensors and provides location, speed, altitude and temperature information to the wearer via a micro-LCD display inside the goggles. The image from the display is then virtually projected so that it appears out in front of the user.
In addition to being touted by Recon and Zeal as the world's first GPS-enabled goggles, the Transcend eyewear also provides the wearer with live performance information and details of the surrounding environment. A head mounted micro-LCD display inside the goggles shows real-time speed, altitude, vertical odometer, distance, location and temperature as well as keeping track of the time and having a stopwatch and chronometer mode.
The optical system designed by Recon Instruments has been likened to the dashboard of a sports car and made to appear as though it hangs about six feet in front of the user.
To the side of the Transcend goggles are a threesome of nice, big, glove-friendly buttons to control the kind of information shown. There's also a USB port to enable users to download trip stats to a computer or laptop and to charge the Li-ion battery, which is said to give seven hours between charges. The goggles weigh 9 ounces and come shipped with a protective hard case, lens cleaning bag and a charger with European and North American adapters.

Showing off an epic journey to friends is given a more impressive twist with the ability to overlay Google Maps onto stats and highlights courtesy of Recon HQ software. Any particularly impressive snippets can be uploaded to Recon's new online portal and shared with the world – or at the very least, family and friends.
There will be two Recon/Zeal Optics Transcend lens options available at limited release launch on October 10. The option with an SPPX polarized and photochromic lens – which auto adjusts to changing light conditions – carries a retail price of US$499. Said to reduce glare by 99 per cent, coming with built-in anti-fog technology and benefiting from a wide vision frame, the goggles featuring an SPX polarized lens are priced at US$399.
The sport-inspired Prowler 700 XTX receives an all-new round tube canopy design and Electronic Power Steering with a tilt steering wheel.
Next, the ultimate in sport UTVs is the Prowler 1000 XTZ with an all-new round tube design canopy, Maxxis Big Horn 2.0 tires and Electronic Power Steering.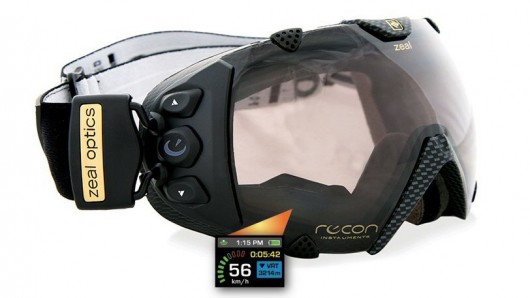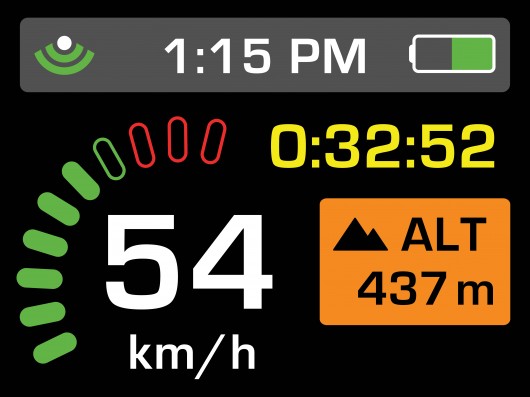 \