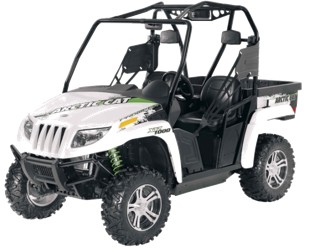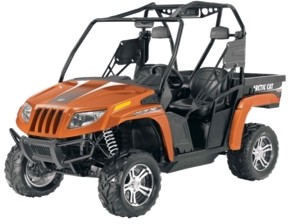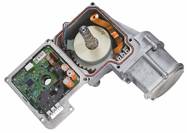 Advantages of the Arctic Cat Electronic Power Steering are:

Provides appropriate assist to the steering column through an electronic motor allowing steering assistance to the ATV before it even starts to move at idle.

Huge benefit to conserving the riders input energy when in 2wd, 4wd or 4wd lock.

The variable assist system is driven by an electronic control unit (ECU) that measures steering input force versus tire resistance and vehicle speed.

The Arctic Cat power steering ECU program is designed to maintain a light steering input effort, but maintains enough feel so you have a better understanding of what the tire contact patch is doing in relation to the terrain after sustained riding.

The system utilizes a sealed, brushless motor for longer life.
The sport-inspired Prowler 700 XTX receives an all-new round tube canopy design and Electronic Power Steering with a tilt steering wheel.
Next, the ultimate in sport UTVs is the Prowler 1000 XTZ with an all-new round tube design canopy, Maxxis Big Horn 2.0 tires and Electronic Power Steering.
Legislation ALERT

Update: Senate Majority Leader Reid Pulls the Omnibus Public Lands bill

Call your Senators NOW!

Update: Late on December 20, 2010, Senate Majority Leader Harry Reid (NV) pulled S. 303, the America's Great Outdoors Act of 2010, from being considered because key Senators demanded that the package get more time for review. For more information, click here.

The American Motorcyclist Association (AMA) and the All-Terrain Vehicle Association (ATVA) urges everyone to contact their Senators to vote "No" on S. 303, the "America's Great Outdoors Act of 2010." Senate Majority Leader Harry Reid (NV) introduced S. 303 as a substitute to the original bill. S. 303 was formerly titled the "Federal Financial Assistance Management Improvement Act of 2009," and was only 12-pages. The new Omnibus Public Lands bill is a little over 1,000-pages. This bill would restrict all motorized vehicle access including motorcycles and ATVs on thousands of acres of public lands.
...

\