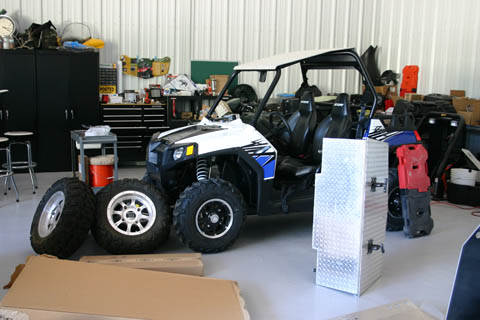 We've started preparring our 2011 RZR in our attempt to make it the most capable trail machine to use exploring the vast expanses of the Paiute Trail system.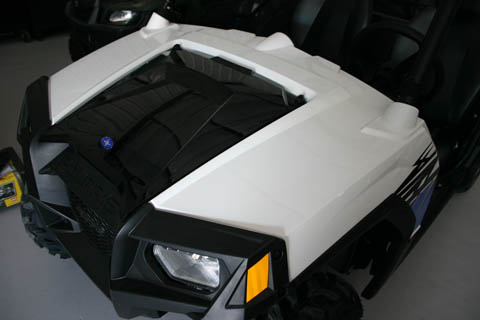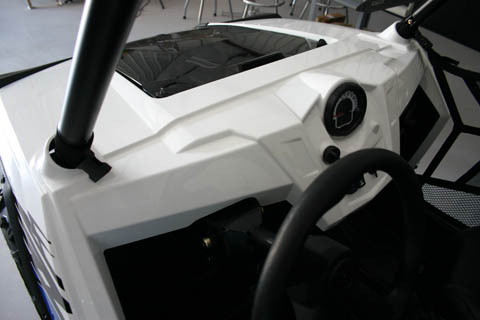 One of the first things we did was remove most of the stickers. I like the clean look. Could you image if your car came with all these stickers?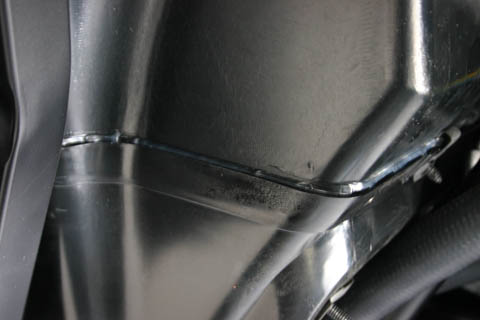 We then took some clear silicon sealant and sealed the seam in the front fender wells as we've noticed that in mud and snow these can leak.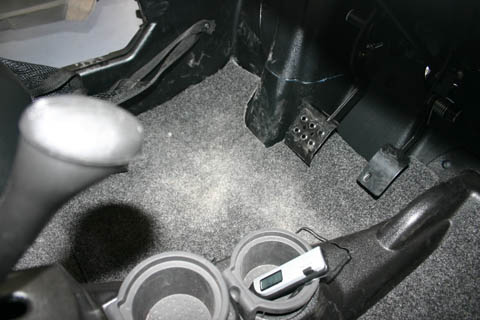 We then installed our floormats made from the BedRug. We do this for several reasons; One to quiet the interior, and two, so that we can fill in the silly heel pocket that drives us nuts!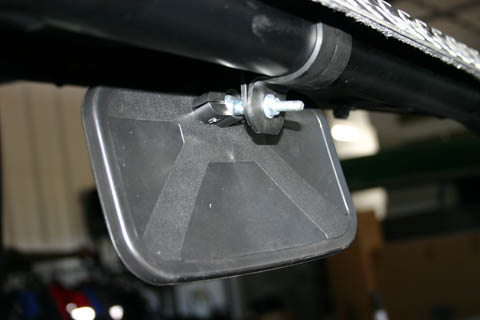 We installed our High Lifter aluminum top - which of course we glued some carpet to, once again as a sound-deadening process. We then bolted on our reaview mirror. I think every ATV and UTV should come standard with a mirror! We also installed our Ram GPS mount up under the roof.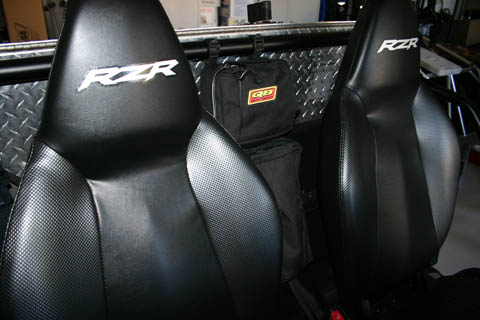 We put a QuadBoss fender bag in between the seats for added interior storage.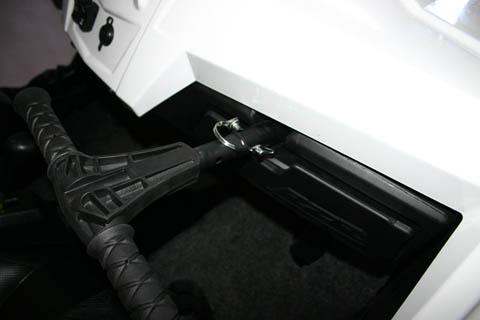 Because we hate rattles, we also ran several wraps of black electrical tape around the grab bar to keep it from vibrating!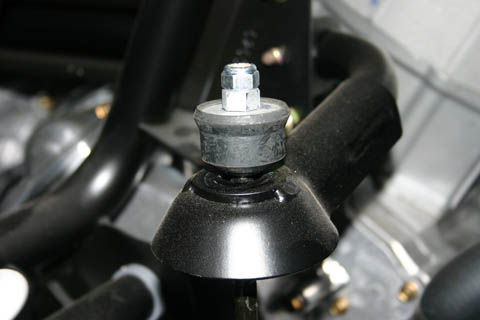 To increase the suspension's articulation we remove the front sway bar entirely and back the rear sway bar as far off as we can. This way it lets each wheel move a couple inches further before it moves in like our government controlling things. We've seen some folks remove the rear altogether but we have yet to try it.....but we will.
We installed a set of Super Works shocks with extended body length. This gives us all the advantages of Works Performance shocks and a 1" to 1 1/2" l;ift all in a single package. We love 'em. If you contact Works, ask for the ATV Television build.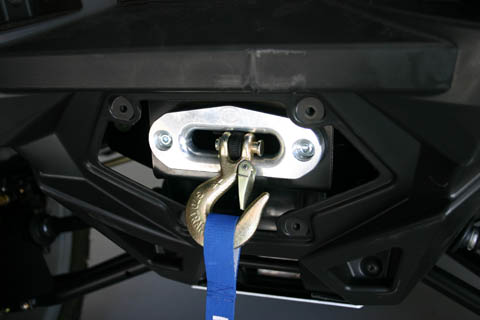 As you could also see in the previous picture, we installed a 3000 pound KFI winch complete with synthetic cable and aluminum fairlead. Once you use a synthetic cable you'll wonder why winches even come with twisted wire cables!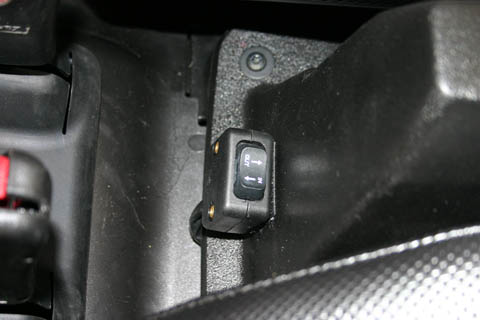 We mounted our switch just behind the shifter and the remote left under the seat.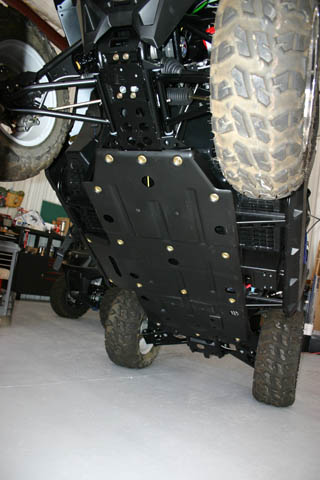 The stock skidplate leaves a lot to be desired for hard trail riding.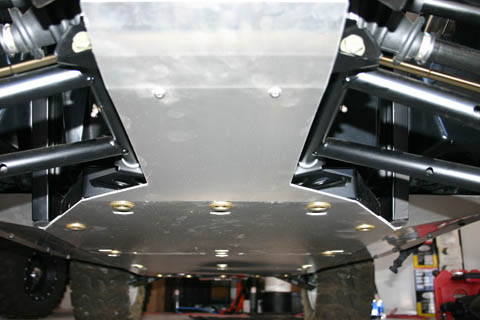 So we installed a complete set of HCR aluminum skids. Wow! These are incredible. They go on using the stock hardware and actually bolt on without any problems or misaligned holes. I can't say enough about how well these skidplates fit - especially since we've heard many stories about the horrors of trying to install aftermarket skids, and seen enough of it ourselves that we typically don't add aftermarket skidplates.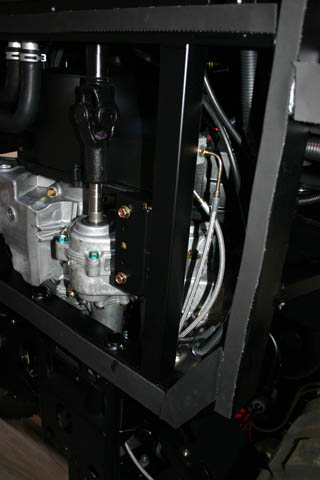 One this we did that I highly recommend is to run some rubber insulating tape between the frame and the aluminum. It really keeps the reflective noise and vibration to a minumum.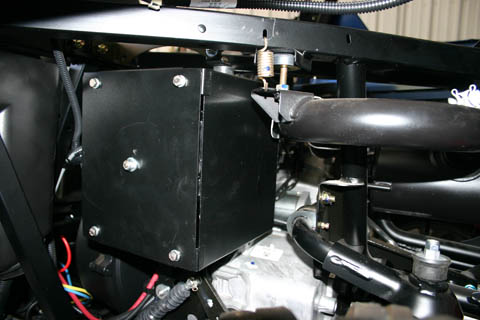 This was another one of those products we hesitated to bolt on. The RZR's are notorious for letting dirt past the filter and into the engine, some going kaput within 200 miles! So, a good filter is a must, and K&N are one of the best. Why the hesitation then? Good filters add a lot more induction noise - something I don't really want. And they require quite a bit of work to install. But the thought of a ruined engine after a couple days on the trail was motivation enough for me. We'll have a complete Product Review segment on it, but it required removing the bed to install. But in addition to being sure the installation was correct it gave me the ability to double check everything else under there. BTW: The sound is louder than stock, but I think I can live with it. If not, the next step would be to carpet the engine cover behind the seats.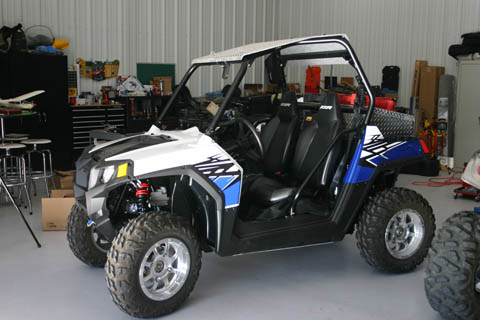 There we go! We mounted a set of 26" Goodyear MTRs on 14" High Lifter wheels. These seem to work really good in every condition except snow. We'll see how they last. You can see the lift that the extended Works Performance shocks give the RZR. On the rear is our incredible RyFab cargo box with a pair of RotopaX fuel and storage packs mounted to the lid. I think we are now ready to hit the trail!